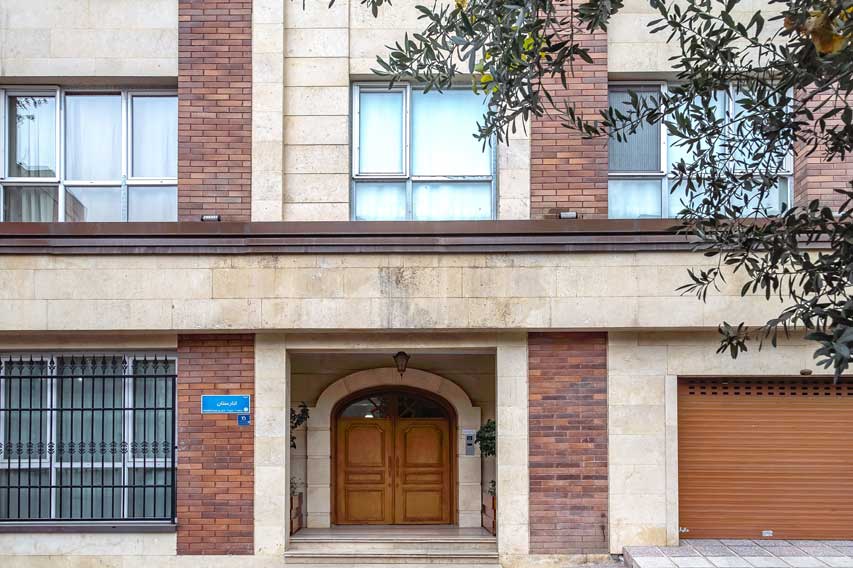 "Anarestan" is a Persian name that refers to gardens and agricultural lands and the lush and pleasant climate of Evin and Darka regions.
Evin is a mountainous region that is one of the most famous and fertile neighborhoods of Shemiran and old Tehran; A rural neighborhood that probably dates back to a thousand years ago, and its core was the neighborhood of Sarbaz hill and its northern slope. Of course, this neighborhood is still one of the greenest and most charming areas of Shemiran.
Anarestan, however, is a 10-storey project, seven of which are residential, and a group of builders have intelligently designed its residential units in medium-sized areas (from 85 square meters to 145 square meters) so that they can choose the best and most efficient options for the context of the region. Residents of this area design and present.
A building with a special architecture that in designing its facade, while implementing modern thinking, they have been able to look at the original Iranian architecture; The combination of stone and brick has caused the building to move away from the cold and hard of the existing buildings in the city and to create a logical and attractive combination in the principled coexistence with the components of the neighborhood with originality and ancient identity.
Anarestan has moved in line with the identity of the region and has tried to instill the spirit of Iranian architecture and culture in the lifeless body of stone and brick.